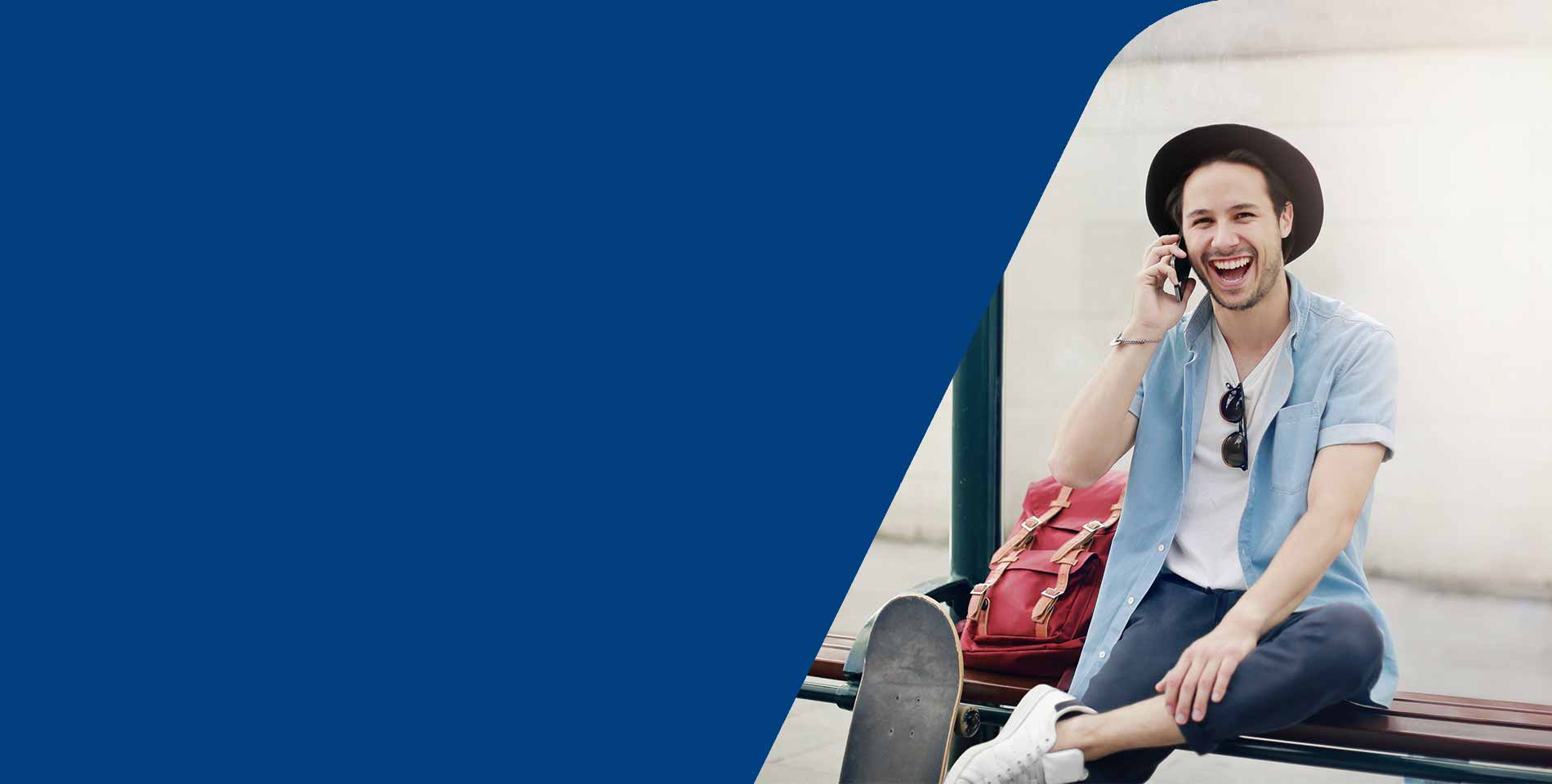 Change is Good
Can your CRM change as fast as your business needs do? Does it help your frontline team improve Customer Experience, or does it just get in the way?

ContactSuite AX puts the power of great CX back in your hands by streamlining and simplifying agent experience without changing your CRM or other back office tools.
The ContactSuite Difference
ContactSuite AX was originally created to streamline the agent experience of New Zealand's largest privately owned outsource contact centre services provider and it's enterprise and government clients. Known for its ability to create rapid solutions to complex problems, the organisation's "secret sauce" is now available to all. We can't wait to see how it changes your world.
Contacts Database
The heart of ContactSuite AX is your contacts database. Individuals, businesses or places; the flexible parent/child architecture allows you to organise your contacts your way.
Customisable Contact Form
Streamline your data entry by presenting your frontline with only what is needed, when it's needed. Use simple condition-action statements to provide simple paths to complex processes.
Ticketing and Workflow
A fully featured workflow capability allows for case management and multistage workflow between users and automated processes.
Campaign Management
Build outbound campaigns to get in touch with your customers. Import contacts or use the ones you already have in your Contacts Database .
Track your Time
User timesheet capability allows you to accurately keep track of the time that you and your users spend across multiple campaigns and account.
Web and API Integration
Join forces with other tools without leaving the familiar ContactSuite AX contact form using iframe embeds and API integration to 3rd party systems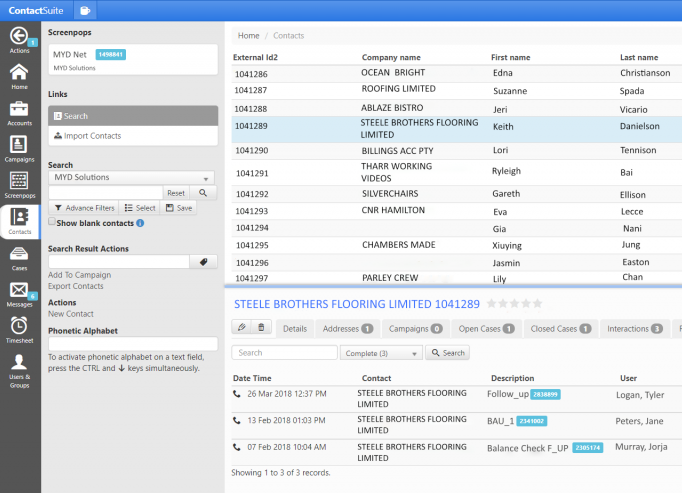 Contact Management
Track your interactions.
In the age of hyper-personalised service, having accurate information to hand about your customers is vital. ContactSuite AX keeps a history of every interaction with your customer and makes it easy to see who did what, and when.

Knowledge Management
The right answer, every time.
SenseIQ's intuitive knowledge base empowers your contact centre team to
exceed customer expectations – every contact, every call.
Comprehensive management of articles, decision trees, scripts and Q&A sets, SenseIQ harnesses the full knowledge of your organisation to provide the right answer, every time, and with Smart Import, it's easier than ever to get existing knowledge loaded.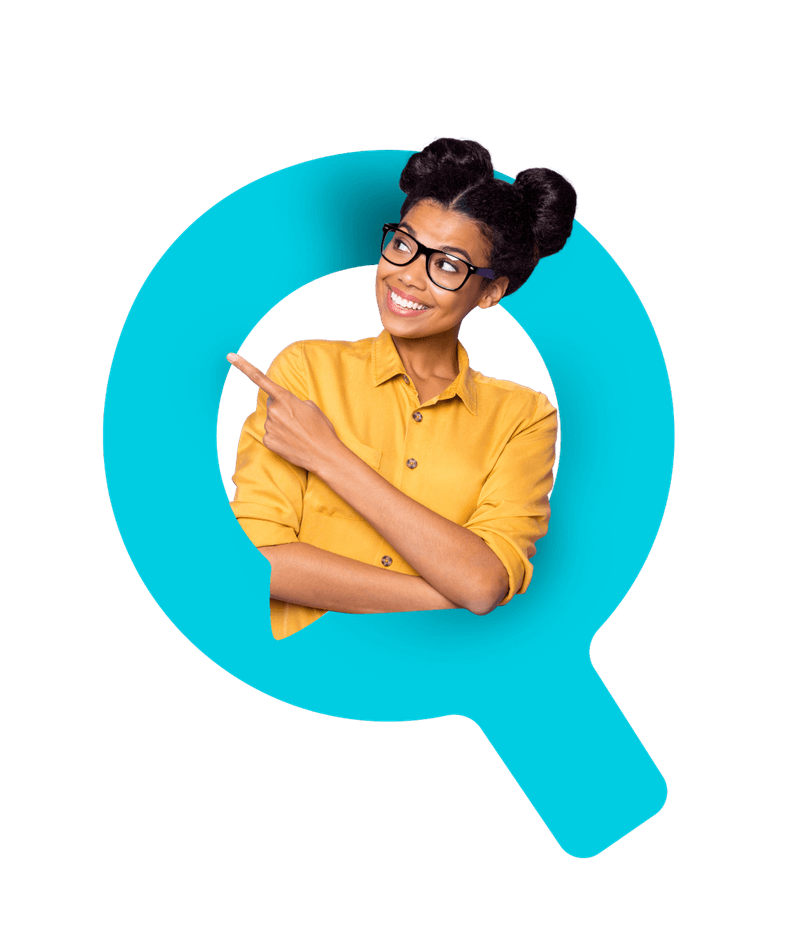 Integration
Work. Together.
Frontline efficiency and customer experience can be challenged when your team have to work with data in multiple systems. Using ContactSuite AX, it's easy to keep everyone on the same page using the External Data Lookup (EDL) function to retrieve data from external systems and databases. ContactSuite AX's powerful condition/action rules can also push data to 3rd party APIs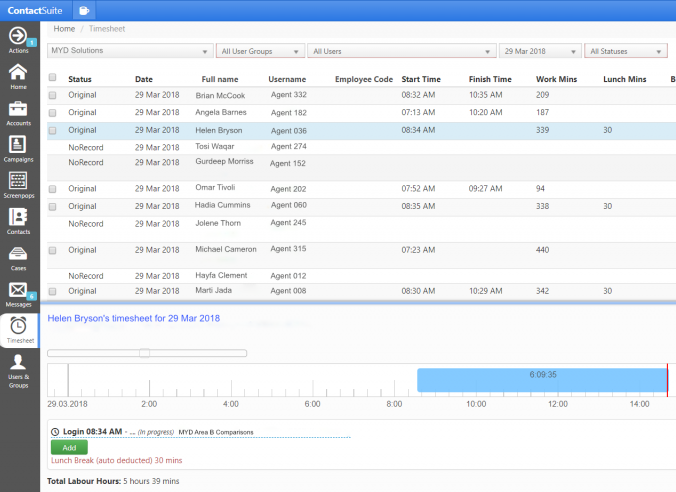 Timesheet Management
Time is money.
Manage your staff intelligently. ContactSuite AX's timesheet functionality will not only track the working hours of your team, but will also track what they are working on. This functionality will allow you to charge out time correctly, or simply analyse where effort and time is spent in order to improve efficiency and streamline your business.

Case Management
Stay on the case.
For service oriented businesses, ContactSuite AX's flexible case management system provides powerful ticket and workflow management capabilities; grouping interactions and tracking SLAs.
More of a sales business? No problem! our case management view also doubles as a capable sales pipeline tool, allowing your entire team to keep track of leads and opportunities.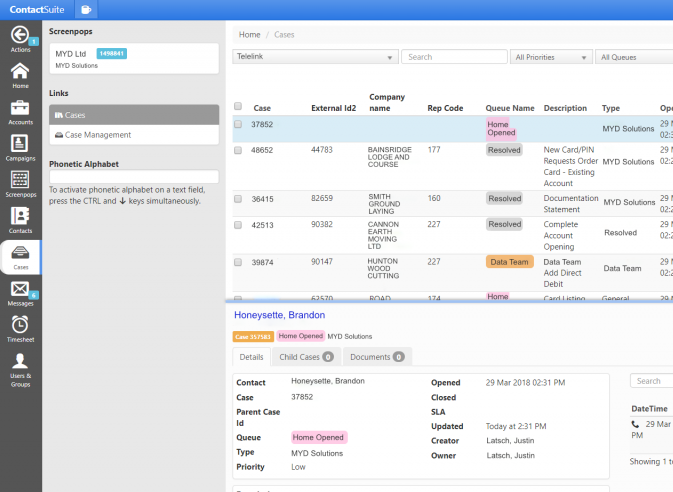 Omnichannel Integration
It's Your Call.
ContactSuite was built from the ground up to take advantage of omnichannel integration. We already support a number of contact centre omnichannel platforms, and our team are adding more.

If your telephone platform has an API, chances are that ContactSuite can support it – contact our team for more information. Full support for Amazon Connect including embedded CCP and advanced features.
ContactSuite AX integrates to Telepo to provide full embedded CTI Control
Native support for inbound and outbound dialling and softphone control
ContactSuite can support many other telephony platforms where an API is available, including Twilio, Enghouse, and more.